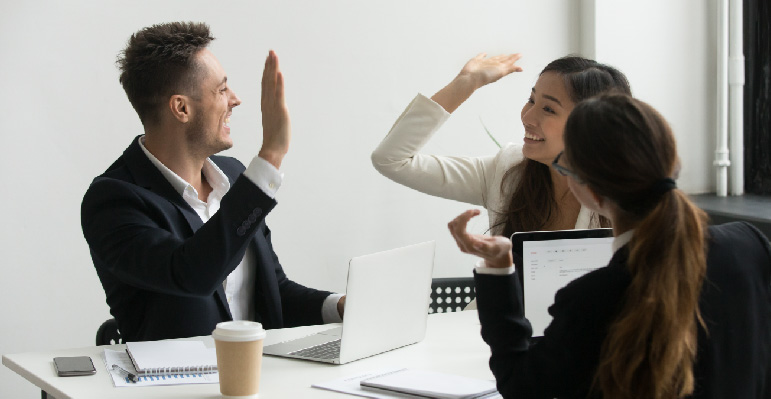 In this day and age, you'll rarely see resources booked onto a single project at a time. Considering how two or more projects can request for the same resources, a fierce competition for in-demand skills can break out when multiple projects are on the boil.
Managing resources across multiple projects would, therefore, require you to distribute the spare capacity for additional work.
Based on how key skills and qualifications got previous tasks off the ground, critical projects are routed to hyper specialized resources. And the moment another high-impact project comes on board.. guess what happens?
That's right, it gets allocated to resources who are already overbooked.
But, on the other end of the spectrum lie idle resources sitting in another location with minimal project work, free of any load faced in the outside international offices. A traditional solution would be to list all resources onto an excel document, marked with temporary availability and maybe even certain skills. However, when resources are spread over different locations, a static tool like excel can create spreadsheet nightmares that will take you days to recover from!
What you'd need then, is a more intuitive and powerful solution that gives you a little wiggle room to reshuffle resources to incoming work. Before we elaborate on the best tool to manage multiple projects, here's why you should think about resource planning –
Resource planning for multiple projects
A project plan is truly complete only after it accounts for the resources required to drive the project in question. In this regard, unconditional visibility is a feature every manager needs. It lets you book staff onto multiple projects and tasks without running the risk of resource overallocation or under utilization.
Resource planning for multiple projects involves sizing up your existing capacity in terms of skills relevance, bench-strength and availability. With this data, you can then optimize workloads while making use of every single vital skill.
Any basic resource management software should have the following components within –
A clear list of all resources with availability and utilization levels given for every resource.
A dynamic booking chart that records activity durations, work-in-progress and work done.
Detailed information such as resource and project profiles, the location of the project, the other resources booked onto the project.
An advanced search facility where resources can be found in relation to specific details managers require for their project work i.e. roles, skills and location.
While useful, these functionalities also happen to be common and far too basic for companies seeking bigger, and better benefits.
To manage multiple projects, the best tool, therefore, would be one that gives you acute insights into resource influxes. Only then can you predict and match resource supply to work demands. For example, when a company has several projects in the pipeline,with start dates several months away, the ability to make tentative resource bookings on to these projects would be highly useful.
For one, you can adjust your effort estimates such that all billable hours are maximized. And for another, you have foresight into the resources needed to cover for primary workers who are unexpectedly busy, unavailable or on leave.
Tracking resources across multiple projects lets you check in from time to time on the project's health. Not only can it help you close resourcing gaps before work comes in but can also enable you to make informed decisions concerning the release or redistribution of resources. This way, feasible projects don't come to a grinding halt due to a shortage of resources. And more importantly, project teams aren't forced to trade off tasks and then spend time on a project that produces a low-quality product. Scroll on to the next section for the ultimate checklist of features you should find in a resource management software.
The Essentials
While a project resource planning template gives you a fair idea of the steps behind resource scheduling, allocation and optimization, here's what you should get acquainted with at the earliest;
Detailed tables and graphs forecasting future demand and supply levels in terms of hours, days or full-time equivalent employees.
Ability to sort by supply and demand levels through department, location, team, role, skill and any other required option.
Full scale reports giving you analytical information for hiring or restructuring purposes.
Booked versus Actual hours that let you adjust effort and cost estimates.
Bench-time and project vacancy reports that fulfill upcoming requirements.
Skills database that frees up vital competencies at the right time.
Data dashboards that centralizes team workflows and ensures projects stay the course.
Given the possibility of another risk coming up as soon as you finish resolving a previous one, it makes sense to amplify the capabilities of your project management tool with a resource management application. After all, it's all about being prepared so that you and your project teams can collectively bring your A-game to work!
Itching to explore these features up close? Try Saviom ERM for free and give it your best shot!

FREE eBook
The Definitive Guide for Resource Planning and Forecasting
Download
Aakash Gupta