Organizations and their project management offices (PMOs) follow different strategies to manage resources across multiple projects. When the project resource plan is developed based on the project scope, complexity, and project financials, it becomes a challenge when managers have multiple projects to execute at the same time.
Having the right resources for the right projects at every stage is crucial for the overall efficiency and success of the company.
There is a constant struggle to bring in the best solution that will align with each project goal and balancing resources between the projects. Often managers have to run from pillar to post for competent resources to get their projects delivered on budget and within time.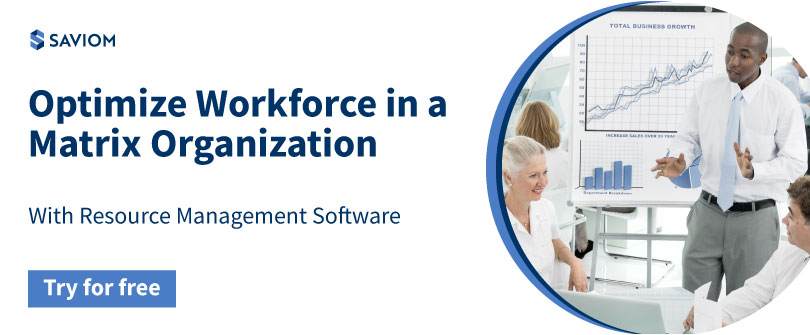 With a strategic resource management approach, managers can improve the outcomes, productivity, and profitability of each project. In this article, we have discussed some of the best resource management practices that can help you to manage your resources across multiple projects seamlessly.
How Does Managing Resources Benefit Projects?
Formulating an intelligent project plan requires accurate information of every resource attribute from skills, core competencies to their utilization and availability of resources . Based on these insights, managers can develop a working plan within the allocated project budget.
It will also help them enhance productivity and ensure the project's success by facilitating the appropriate allocation of the right resource to the right project in the right capacities.

How are Projects and Resources Classified?
To maximize productivity, resources and projects are regularly reviewed and the right type of workforce is deployed at every project.
The below section describes a classification of the different types of workforce deployed on projects:
2.1 Types of Human Resources:
Depending on the project requirements, the manager decides to hire different types of resources such as permanent employees, contractors, or freelancers.

2.2 Workforce in a Matrix Organization:
2.3 Different Types of Project:

Challenges of Managing Resources Across Multiple Projects
Below we take you through the challenges that add complexity to managing resources across multiple projects and how the right resource management tool can help.


7 Strategies for Effectively Managing Resources Across Multiple Projects:
If you are struggling to distribute and manage different resources across multiple projects, one needs to be effective in juggling multiple activities.
Here are some 7 strategies that will help to keep everything on track without disappointing any stakeholder within your business.


Conclusion
Managing resources and projects are the two sides of the same coin. Some call it an art, and some categorize it as science to manage resources across multiple projects! One needs to consider the project scope, financials, and every other essential aspect before creating a project resource plan.
But in order to effectively manage resources and maintain business profitability, it helps to use a powerful resource management tool customized for one's requirement.
It provides a unified view among resources and ensures that everyone has a broad view of multiple projects. It also significantly helps managers to make informed decisions that enhance all the operations of the business and boost resource utilization and productivity.
What challenges do you face while managing multiple projects simultaneously?
The Glossary

The Saviom Solution
SAVIOM is the market leader in providing the most powerful and configurable solutions for effective management of resources. Having more than 20 years of experience, this Australian-based MNC has a global presence in over 50 countries. It is also popular with more than 100 customers and helping them to achieve their business goals. SAVIOM also has products for project portfolio management, professional service automation, and workforce planning software which can be easily customized as per business requirements.

FREE eBook
The Ultimate Guide to an Efficient Resource Management
Download
Somya Yesodharan & Aakash Gupta