The list of virtual team-building activities has been making rounds on the internet! So, why is it that many organizations are looking for ways to improve workforce engagement and productivity? The far-reaching consequences of the COVID-19 pandemic is that routine as we know it has changed, impacting the workforce's mental and physical well-being.
Without virtual team bonding activities, social distancing has led many remote workers to feel isolated and disengaged from the daily tasks. As a matter of fact, productivity has dipped down drastically because of a lack of belonging to a workplace, ultimately, depreciating capabilities to handle the work pressure.
Virtual team-building exercises are popular amongst those telecommuters who have worked remotely before the pandemic. However, the people working from homes for the first time may face a lot of difficulties in maintaining their productivity, staying connected with the team, and most importantly mental health. Let's dive into the need to keep team spirits up even when they're all not in the same place at the same time!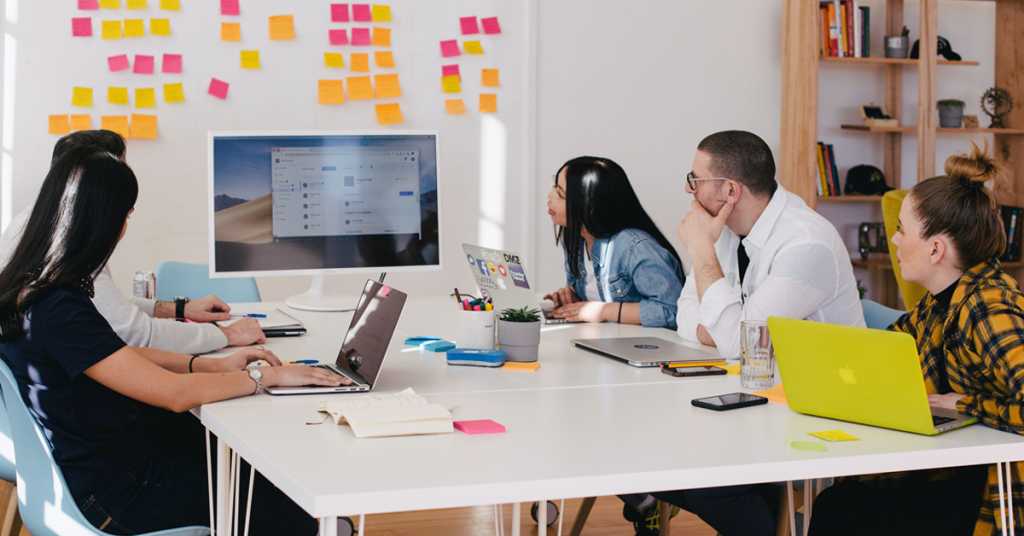 Importance of Virtual Team Building Exercises?
Team understanding and bonding drills focus on improving the social approach within your workforce which helps them connect better with each other. It prevents their physical distance from becoming an emotional distance. Additionally, these drills aim at boosting the enthusiasm of the resource pool so that they can engage in work properly and complete the tasks in a timely manner.
Similarly, conducting virtual team building activities benefit organizations to get the maximum productivity from their remote employees. Companies can use positive reinforcement in the form of fun games to recognize the productivity drive and proactive involvement of the team members. The major benefit of performing the bonding drills will develop a sense of belongingness and increase the motivation of the whole team.
Types of Virtual Team Bonding Practices
Every team bonding exercise is meant for a specific work environment. In other words, you cannot get the required results if you implement the incorrect practice!
Here are the types of team formation exercises with some familiar-sounding examples:
1. Synchronous and Asynchronous
To shortlist the team building activities, determining if your team members can perform it simultaneously i.e. in real-time or would they perform in the asynchronous period. You can easily figure out the difference between synchronous and asynchronous exercises looking at the examples given below.
Synchronous:
Break the Ice(know your colleagues beyond their competencies i.e. personal goals, hobbies, their childhood, etc.)
Gift Swap(exchanging gifts with your colleagues), which is probably how Secret Santa became a longstanding Christmas tradition!
Asynchronous:
Social Chat Platform(stay connected on a chat thread)
Playlist Sharing(discuss your music preferences and sharing the playlist)
2. Regular Practice and Single Time Learning
A few practices require limited efforts for execution and have a subtle impact on the members performing it. On the other hand, some exercises may demand more effort for execution and have long term impacts on the participants. Therefore, have both subtle and long term impacts by blending these exercises in combination.
Regular Team Building Practices:
Ice Breaker(know your colleagues beyond their competencies i.e. personal goals, hobbies, their childhood, etc.)
Virtual Lunch(take a lunch together replicating the lunch outings)
Single Time Learning Activities:
My User Manual(brief work process to the new joiners in the team )
Recognize the Winner(present an award to people to celebrate their achievements)
3. Business Oriented and Simply Fun
Here, you need to determine if the reason behind the insufficient productivity is either exhaustion or lack of motivation! You can accordingly devise simple and fun games to help your employees bust some stress! Depending on that, you can opt for fun games as stress busters if the work is exhaustive. In contrast to it, you can go with activities like an open task problem or challenge for the team such that some tasks are more fun and increase the motivation of the team.
Business Oriented Activities:
Strengthsfinder(share your strengths and weaknesses with your mentors and look for an area of improvement, also, genuinely help your subordinates to do the same)
Learning Circle(connect to colleagues and ask them to help you with the skills you want to learn)
Fun Games:
Stream Videos(plan to stream movies or sitcoms on Joint Calendar and keep the chat live while streaming as if you were with your peers)
House Pictures(let your colleagues have a look at the work table you use at home and lighten the situation by laughing off if your table is a mess)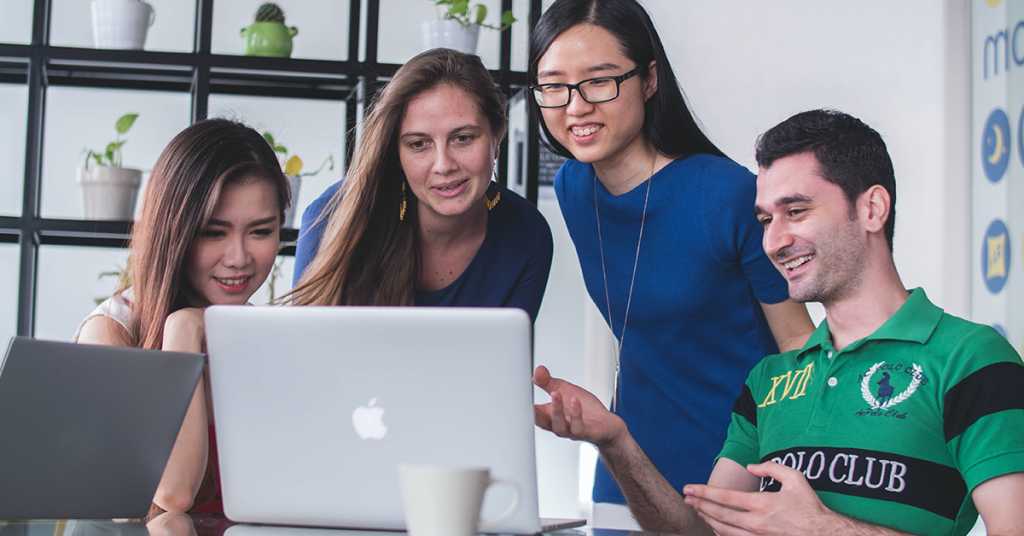 Benefits of Online Team Building Activities
Besides ensuring every team member is visible and not lost in the shuffle, team building exercises done regularly help you take the temperature of the team. Put simply, it is an opportunity to know what your employees are happy with, and what you could accommodate to make processes efficient, and self-explanatory. Some benefits include:
1. A Boost in Employees' Morale
Team bonding directly brings employees' work ethics and organizational goals into a single equation. It helps your workers build morale and develop mutual respect that eliminates the conflicts. We all agree to the notion that people portraying great forms of mutual respect can communicate effectively and develop a positive environment.
2. Promotes Workforce Engagement
Online team-building exercises empower your workforce to combat loneliness and stay connected with colleagues. It accelerates the process of understanding your peers, exploring their strengths, and limitations. It helps them coordinate to take up the tasks according to their competence, saving precious time and extra efforts.
3. Supports Innovation Management
Members of the workforce who understand each other will bring new ideas into reality by taking up challenges together. Virtual team building exercises promote disciplined working methods, encourage creativity, and institutionalize the innovation management cycle. In this manner, a team with critical thinking skills can be brought together to support the idea validation process efficiently.
4. Increases Productivity
Employees that collaboratively work together abiding by the organizational goals will have improved productivity. In this case, online team bonding activities help your workers understand each other developing mutual respect that promotes a collaborative approach. Additionally, it increases the performance index by reducing the time taken to complete the tasks without any form of resource burnout. Ultimately, increased productivity is obtained as a result.
Over to You
Amid the COVID-19 pandemic, extended periods of self-isolation can cause spirits to droop. After all, we're conditioned to socialize, and having this interaction cut off abruptly affects our mental state, wellness, and eventually, productivity.
Depending on the region your workers live in, supply of daily essentials, underlying health issues, psychological effects of isolation, critical organizational contingency plans, daily distractions at home, and many other things can risk keeping your team from delivering the promised performance. Therefore, conducting the virtual team-building exercises can be your immediate step to bringing the remote working culture as a disciplined environment. Also, understand the team dynamics and work routines so that you can introduce a suitable activity to your workforce and enjoy its benefits.

FREE eBook
The Ultimate Guide to an Efficient Resource Management
Download
Siddhant Patel