Professionals often describe Resource Management as the missing piece of a Jigsaw puzzle. Traditional applications such as ERP, CRM, HRM do not address the full life cycle of Resource Management. Of late, many vendors have started developing products around this area, and it is getting much attention.
Organisations continue to use silos of spreadsheets and outdated legacy tools for this purpose. However, it is impossible to compete and survive in these uncertain times without software that can address your business challenges.
An ideal Resource Management Software will substantially reduce project resource cost, increase billable/strategic utilisation, and beat market volatility.
The need for each organisation is unique. Hence, careful selection of resource management software is essential. In this article, we will discuss some of the criteria that can help decide the right resource management tool for your business.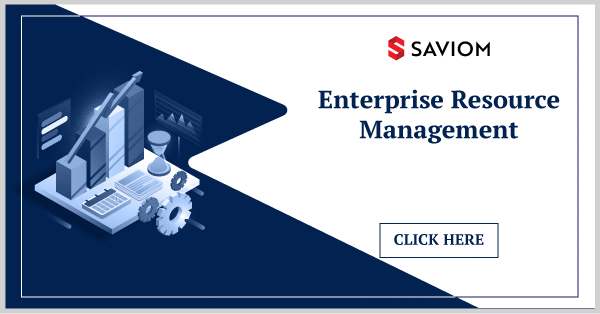 #1. User Interface (UI) and User Experience (UX) and Navigation
How well is the software designed from the user's perspective?
If users find the screen attractive and informative, they will be motivated to use the tool more. It will also help in the change management process.
Is it easy to search for the information you are looking for?
Ease of navigation is an essential feature of any resource management tool. With a few clicks, you should be able to see the information you want.
Are the screen background and colour combination soothing for the eyes?
Background and other colour combinations also play a vital role in the usage of the software.
Is this software easy to learn and master?
Since this will be yet another new software, the users need to learn it for successful deployment quickly. It needs to be easy to understand and self-explanatory for most of the users.
#2. Manage Complex Matrix Organisation Structure
Is the resource management software designed to manage resources for matrix structure?
Most of the large organisations have a matrix structure with multiple reporting and resources spreading across different locations. The resource management tool must be able to support that.
Does it provide an enterprise-wide view for every element (resources, projects, and bookings)?
Enabling a 360- degree view is one of the crucial features of this resource management software. It helps establish a single version of the truth across the organisation. It should allow you to make decisions in real-time without much conflict.
Can the software provide access based on a specific role?
Security and access controls are essential for any organisation. The software should allow a user to view the data as per the role of the concerned person.
Does it offer a workflow for streamlining the resource management process?
High-skilled resources are always in demand. The conflict arises when multiple projects request for the same person. Automated workflow within the tool can solve this issue along with some principles like first come first basis.
#3. Configurability & Expandability
Can the software be configured as per the business requirement?
Configurability is one of the critical requirements. System Administrators can configure the software as per the initial specification and quickly make changes if necessary.
Is the resource management software user-configurable?
Users should be able to configure the software without involving the software vendor. No programming and internal changes should be needed.
Does the system provide re-designable screens?
Each screen has different fields. The software should allow users to customise the number of fields and the screen/field names as per their internal guidelines. Users can relate to the software if they see familiar descriptions.
Is the software scalable?
The software needs to scale with many users. Adding more users to the system will not deteriorate the response time. It should cater to multiple departments and business units spanning across different geographical locations. It also should support multiple languages.
Is the software expandable to support new requirements?
The business requirements for an organisation can change from time to time. A power user should be able to implement most of these changes.
Is your resource management software futureproof?
One should select software with a long-term objective. Choosing a low-cost resource management tool to address a short-term goal only to discard later, is an expensive exercise.
#4. Functionality to Reduce Resource Cost
Can the software achieve a single version of the truth with enterprise resource scheduling?
The software should have a visual resource planner with inbuilt drag and drop functionality which supports dynamically changing resource demands. With a single resource plan, it should replace silos buried in spreadsheets and notebooks of team members or managers.
Can the software deploy the right resources and the right cost?
It should select and apply custom filters to find the right and available resources for the right projects. These filters can be according to the skills, experience, qualifications, cost rate, and any other criteria. The competency information of the resources also will need to be kept up to date.
Can resource management software perform real-time resource forecasting?
The resource management software should forecast project vacancies, people on the bench, over/underutilisation, capacity planning of resources using analytics in real-time. It should be able to forecast project financials, i.e. cost, revenue, profit margins to protect the bottom line.
Can the software maximize billable/strategic utilisation?
The software should predict and identify billable and strategic utilisation of resources ahead of time. It will help move your resources from non-billable or low priority work to billable or high priority projects. It also needs to identify gaps between actual utilisation against forecast utilisation.
Can the resource management software build an on-demand workforce with resource capacity planning?
The software should forecast resource demand for every type of project and non-project work. It will identify the shortfall and excesses of resources ahead of time.
Can the resource management software analyse complex scenarios using resource modelling and simulation?
The software should use what-if analysis to get the best possible ROI within the existing resource constraints. One should move around the project's timelines based on priorities and put low priority projects on hold. Then you simulate several scenarios before adapting to the best one.


Read More
Reduce Resourcing Cost by 10-30% with Modern Resource Management Solution

#5. Real-Time BI: Multi-Dimensional Reports, Analytics, Dashboards
Does the resource management software provide reports around capacity, demand, and utilisation?
One of the crucial features of the resource management software is to show capacity, demand, and utilisation of the workforce in real-time. It should help in capacity planning and control overloading or underutilisation of resources.
Can the reports, analytics and dashboard be configurable at every level?
The reports should display in multiple dimensions, i.e. a specific project level, individual resource level and so on. Project Managers will be interested only in the resources associated with his/her project. The Department manager will be interested in the resources with a specific skill set.
Does it support various types of graphs for a viewing?
Along with the reports, graphs play a significant role in data visualisation and decision making. The software can support various types of charts as an out of box feature.
Can the reports and graphs be downloaded to PDF/Excel format and be printed?
Many project reviews take place using Microsoft Excel and PDF. The resource management tool should allow exporting reports/graphs into a specific format so that it can serve the purpose.
Can the resource management software provide a real-time dashboard on resource management?
Using a digital dashboard, one should be able to check the health of resources at various levels. It shall provide a bird's eye view picture for the entire organisation or specific projects as per access rights. Access to Business Intelligence information in real-time (rather than on past data)can help in making accurate decisions.
Can the resource management software slice/dice and filter information from different dimensions?
If a manager is interested in more details around specific functionalities, one can drill down further. Let's take an example where the dashboard shows that there are ten resources on the bench. By drilling down further, one can see the name and other attributes of the said users.
Is it possible to configure Analytics and Dashboards as per the user's role?
The software should customise views, dashboards, and reporting analytics to simplify and fast track decision making as per the role. Project Manager should be allowed to see information specific to his/her project only so that there is no information overloading.


Read More
Why Business Intelligence in Resource Management Matters?

#6. Integration with Other Legacy Systems
Can you upload or download data from the software from Excel or CSV files?
Most resource-related data is captured outside resource management software. It will be a duplicate effort to enter the same in the new system. The data can be imported or exported out of the resource management tool using an Excel or CSV file. It will ensure data consistency.
Does the software provide an open API for automatic integration with other legacy systems?
The integration can also be programmatically done. Although it may require some initial coding effort, it will streamline the data movement. It will seamlessly integrate with other business-critical systems.
Can the resource management software Integrate with you convenient every-day applications?
Some of the every-day applications include email applications, calendar applications and Microsoft Excel. The software should streamline the entire resourcing process. It includes sending quick requests, updating skillsets, approval of leave, receiving custom alerts, among others.
#7. High Return on Investment
How reasonable is the price for its features, capabilities, and use case?
The organisation needs to consider the Total Cost of Ownership (TCO) for the selection of any new resource management software. After considering both tangible and intangible benefits along with the different types of costs, one can derive TCO.
How soon will the break-even point for this investment be reached?
Organisations should be able to save at least 10% of their resourcing cost by using suitable resource management software. Within six months, one should reach the break-even point, and the organisation should be able to realise both tangible and intangible benefits after that.
Is pricing clear, transparent, and flexible?
There should be no ambiguity about pricing. All the specific details must be clearly explained before the sale.
Is there user-based licensing that can be adapted?
The pricing can vary depending on the number and type of users. One can mix and match these details to arrive at the most cost-effective combination for any organisation.
How flexible is it to add or remove additional users?
At any time, the organisation can change the number of users and types of users to suit their requirements. It needs to be available as an out of box feature.
Does the company provide good tech and user support?
Once the software is deployed, the organisation may need some initial hand-holding until it stabilises. The vendor organisation needs to be able to provide timely support as per agreement on an ongoing basis. The absence of a proper support infrastructure can blow up the cost.
#8. The SAVIOM Solution
SAVIOM is the market leader in providing an Enterprise Resource Capacity Planning Software. It has more than 20 years of experience working with high valued global companies around the world.
SAVIOM also provides solutions for professional service automation, project portfolio management, and workforce planning software. So, SAVIOM can help your business establish an efficient system designed to address your specific business challenges.


Read More
How Outdated Resource Scheduling and Resource Management Tools are Hurting Businesses?



Read More
10 Reasons Why Resource Scheduling and Management is Crucial for a Business



Read More
Maximize Profitable Resource Utilisation with Modern Resource Management Software


FREE eBook
The Definitive Guide for Resource Planning and Forecasting
Download
Punya Palit