What's worse than not knowing where to find what you're looking for, is being undecided about the solution that enables you to reorganize your business around efficiency.
Global project management bodies credit enterprise resource management for letting project managers assign the right resources to high-return, high-visibility projects.
After all, the technical capabilities and critical skills leveraged are attributes to the success of a project. While staffing and scheduling solutions takes care of one half of the hiring cycle, a resource-centric solution lets you optimize the usage of relevant skills.
Given seasonal fluctuations for demand and skills, making use of a resource management software lets you ensure that the business is staffed with a sufficient supply of competent and available resources at all times, for every activity and line of service.
Not only are you then able to restart halted or abandoned projects, but you can even pull data from reporting analytics that give insights into how to make your talent pool more marketable.
Let us take a look at the features you should keep an eye out for in order to make sure your purchase is worth its value for the long haul;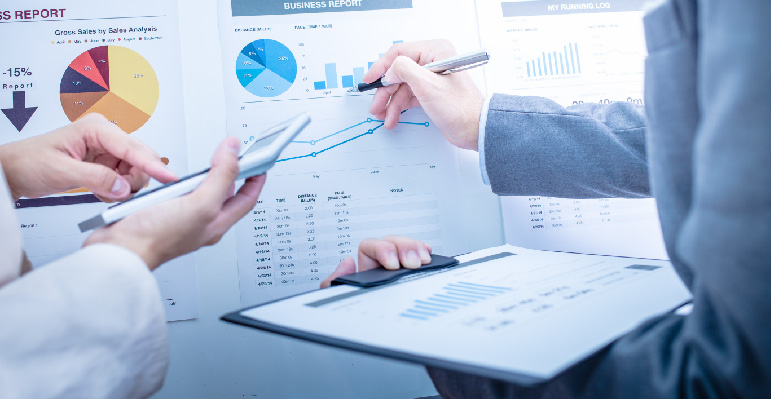 1. Must-have features of resource management tools:
Resources and work quality are the other constraints involved in a project, besides its cost, time and scope. And much like a Domino Effect, one or more constraint overruns sets off the chain of events one way or the other, forcing you to make a decision trade off.
For example, a scope change requested for, in a time constrained project impacts the outcome, deadline, quality and associated costs.
The features listed below will see to it that neither you, nor your team are caught by nasty surprises;
A. Resource planning
Skills and expertise are requested for projects based on the scale, duration, tasks and criticality of work. A resource planning software is instrumental in helping you identify, find and allocate resources for time-intensive work. It takes seasonal work shifts into account in order to determine workplace restructuring measures.
A resource planner lets you determine resource costs against the length and location of the project, i.e. the opportunity costs, training required and hours available (after filtering out leave of absences).
B. Resource capacity planning
Knowing the number of employees you have versus the target capacity you will need lets you staff incoming demands optimally. And with accurate forecasts, you will not only be able to tap into potential from within but can also know when in the financial year there will be a recession or rise in demand.
Consequently, you can avoid benching skills or over utilizing key competencies to the brink of an employee burnout. With the right quantity and quality of resources, projects can stay on track with a productive workforce.
C. Resource scheduler
Resource scheduling in project management lets you create bookings that can be plugged into the project schedule.
A resource scheduling software gives you the advantage of linking planned activities in the work statement to the timeline and billable utilization per staff. Workloads can be adjusted according to the availability of skills.
A resource scheduler lets you edit existing bookings by slicing, dicing and splitting bookings such that the effort hours aren't stretched or left untapped when there are multiple dependencies.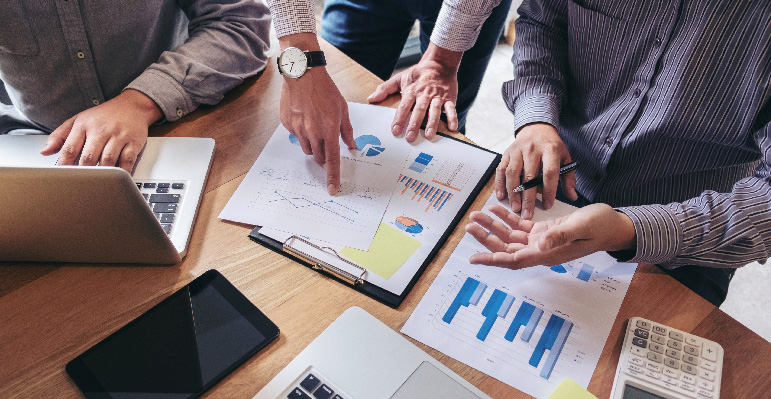 D. Drag and drop calendars
A project portfolio usually contains several projects, that are either interlinked or mutually exclusive. As such, dependencies tied between projects influence the calendar of events.
Drag and drop calendars within workload management tools let you smooth out work strategically. Given that projects can run all year-long, a strategic approach is to size up the workforce needed for specific periods within the calendar.
With drag and drop scheduling, you can remove suboptimal bookings and update project statuses according to the milestones reached within timeboxes. This ensures resource and project schedules alike are on track.
E. Gantt chart view
Tracking Gantt charts prove to be a reliable measure in unifying activities, durations and resources assigned. And for another, it lets you know if a scheduled project will finish on time, early or will be delayed.
By giving you a comprehensive visual depiction of progress across the enterprise, you'll be able to proactively mitigate project bottlenecks, especially when the same set of resources are shared across two or more projects.
F. Cost time resource
In a resource allocation plan, how employees spend time on the work they're assigned matters. Rather than maximize hours at the risk of inflated billability, a better approach to prevent misappropriation of the resourcing spend is to plug employee timesheets and the skills database.
This way, you'll know if relevant resources are available to take up work for a particular time frame. The cost time resource feature of an employee management tool lets you accommodate several types of resourcing contracts.
Besides distributing tasks according to a resources' full-time equivalent, it bills projects for all the actual hours as opposed to planned estimates, ensuring profitability.
G. What-If Analysis
Reports are the most-sought after feature within a tool, given how stakeholders would want data-driven insights to draw back on to make impactful decisions.
The what-if analysis report lets you visualize scenarios in order to generate one that favors the utilization and availability of your resource pool. It lets you decide if a particular project is advisable to run down the line, subject to the availability of the workforce in future.
This way, you don't miss out on, or run low on critical resources and will be able to bid for projects based on the numbers before you.
2. Final Thoughts
Syncing a resource management module into project management applications lets you track project health for an economical team size. But as your business grows, your resourcing needs change, too.
Project resource planning boosts the efficiency and effectiveness of the resources assigned to projects, which is why it's not that surprising why it has emerged as a discipline in its own right.
Take a free trial of an enterprise resource management software, and see for yourself how these features work to get a better understanding of how such a tool functions!