When the word construction comes to mind, we imagine structures effortlessly lifted up by a combination of hard work and experience. As a construction manager, you'd already know there is more to this than what meets the eye.
Project success is measured by the project's ability to stick to the scope and time within the pre-approved allotted budget. With the dynamic and unpredictable nature of construction projects, adhering to this triple constraint is nothing short of a miracle!
The right people banding together not only enhance productivity levels but make working a joy. This is, however, easier said than done. Unstructured and hasty decision making can cost you your best resources and bring in an external workforce that will eat into both time and money.
Let's probe further into cost management and discover a few handy tools of the trade!
1. Capacity Versus Cost Management
Capacity management monitors the organisation's resource capacity ,namely, the ability to bring in and retain a diversified workforce. It creates enterprise-wide visibility from the start, allowing skills to be identified internally before making the decision to go on a hiring spree. Done right, it predicts future needs, checks existing resource commitment and then indicates the percentage of resources needed to fill the gap. Capacity management ensures that projects don't have overworked and costly resources working on  projects around the clock.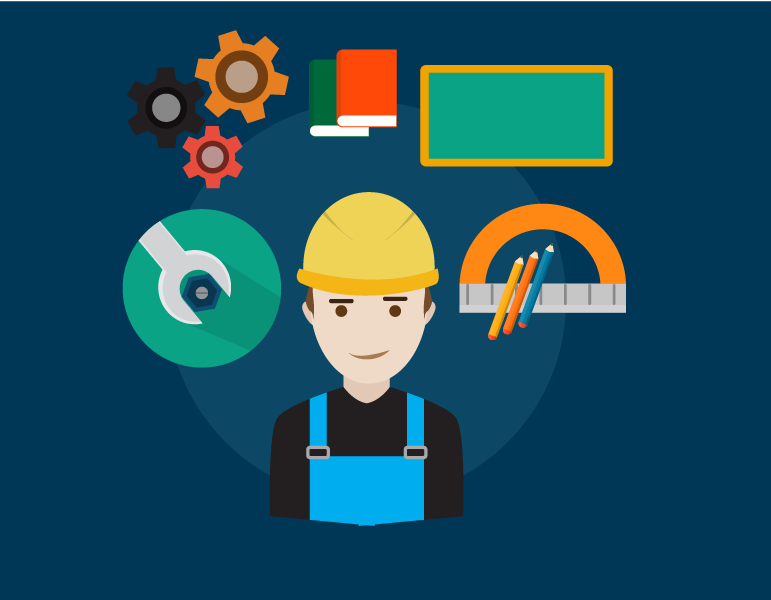 Cost management encompasses budgeting, scheduling, supply chain management, and inventory management of external material, equipment and machinery. When these inanimate elements are accounted for, it is only natural to take into consideration the humans operating these elements.
As a construction cost manager, if you're unclear about your resource utilisation levels, you're left with the unfavourable options of having either idle resources or ones too inexperienced to confidently take charge of projects.
 2. Construction Cost Management and Control
Cost management involves cost estimation, overheads and controlling contractor expenses. Resource planning is a recent addition to this list because Business As Usual (BAU) activities require information about the type and quantity of resources before allocating appropriate funds.
Cost control involves the deliberations, actions and reaction to prevent fluctuating project costs. Cost management is involved during the five stages of a project which are a) initiation,b)planning c) execution, d) control and e) completion.
Construction cost management ensures that projects are clearly defined and have accurate time and cost estimates. These 4 measures will help you navigate your way around cost management –
Keep the communication channel open
When different resources work together, conflicts arising from different opinions are unavoidable. It is,however, possible to keep the peace between cross-functional teams with regular communication. Create a platform for discussion where individual members can stay informed of progress updates and statuses in order to understand how their skills mesh well within the entire team.
One major risk to projects is deploying resources with the wrong skills set. Overburdening them only hampers progress with lack of clarity over roles and responsibilities as the project advances. Projects that start on a shaky ground tend to terminate early when resources are unable to align their efforts and time productively. Using a dedicated software tool to estimate skills, experience and availability help in correctly identifying the right number and type of people needed.
Work with historic data for actionable insights
The right documentation provides information on previous project highlights, outcomes and skills used. Reviewing them with the aid of a result-centric software can predict which resources to be used down the line. For example, the booked versus actual feature indicate resource availability against the true hours worked on a project. Commitment levels on previous projects is a valuable tool that produces actionable insights on assigning resources based on a combination of personal and professional interests.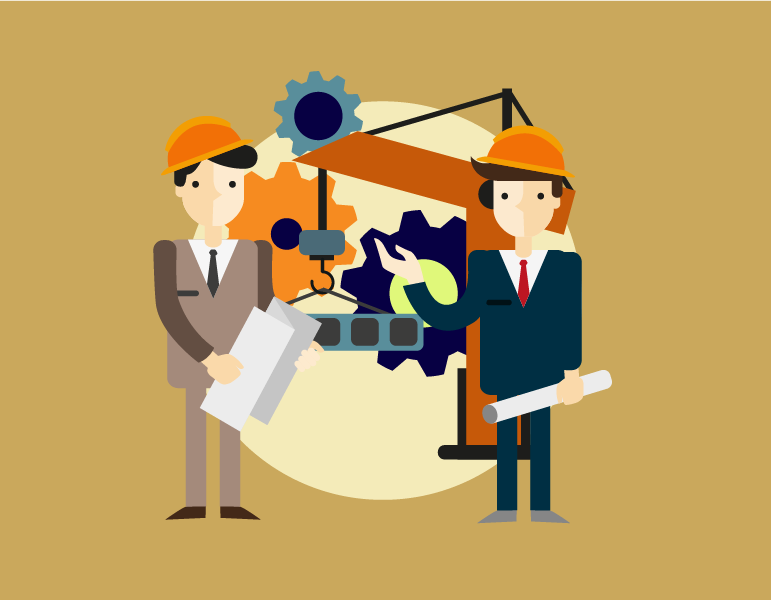 Hire versatile staff open to change
As construction projects engage cross-disciplinary teams, there is a higher likelihood of a skills crossover. At times, specialists would need to be on hand to devise effective strategies and create methods that are subject to change. In such cases, staff need to acknowledge that superior skills will help accomplish the overarching goal. Being receptive to change make it easier to buckle down to the immediate tasks and update skills set continuously with the appropriate retraining and certifications. This measure is mutually beneficial to both the organisation and resources.
3. Issues with Cost Mismanagement
Besides material and equipment, contractor expenses add to the overhead.  Hiring several resources at a time without forecasting the need to do so proves to be a costly mistake. Desperate times call for desperate measures, which translates to deploying any resource so long as they are immediately available. As one thing leads to another, the quality of labour is directly proportional to the quality of construction.
Practising cost management with time-tested measures helps you rein in control over projects regardless of their duration. Controlling project costs at all stages from initiation to completion helps businesses remain cost-efficient within the approved budget and ensures resources are adequately compensated for their investment into the project.
A dedicated estimation and resource planning tool is your best bet for resource inventory and cost control. With more organisations taking their business online to help their clients access services quickly, resource planning accurately ascertains individual and team contributions, bringing down the hours spent manually logging paperwork.
Were you able to relate to this article? If you'd like to further your understanding of the construction industry, our eBook will help you discover some cost-efficient management techniques!
Free eBook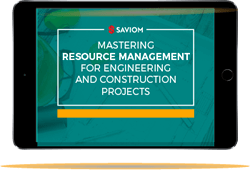 Mastering Resource Management For The AEC Industry
Learn how you can transform your resource management process in 5 easy steps!
Download
Namratha Mohan