It can be a nightmare if you are a project manager working during the holiday season. With everyone planning to take off before the holidays, you may face a severe resource crunch, payment issues, late approvals and the like.
With little control over the future of the project, getting work done on time, and that too over the slow holiday season will be doubly difficult.
While everyone from your clients to employees are planning to take off during that period, you would still need to make sure that your deliverables are met, so that when the new year starts, you and your team can resume work with renewed energy.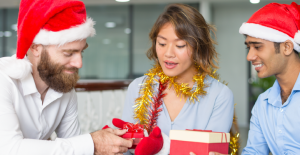 1. Tips to manage projects in the holiday season
So how do you deal with the overall slump in the work environment? Here are some tips to deal with it.
A. Make a roadmap of activities to be completed
This should ideally begin even before the start of the holiday season when all your resources are available to you. Take stock of the work that is to be completed, which involves getting critical details from every project stakeholder.
Make the effort to discuss with the different vendors, stakeholders, and clients about the priority of tasks to be completed. This would help you account for any dependencies and plan the execution of tasks such that it gets completed at the earliest. You can also take up some proactive measures to fill up potential gaps before your team goes on leave. These would include resolving project bottlenecks ahead of time and getting approvals beforehand. With a clear picture of the situation and resolution of critical issues beforehand, you would be able to complete the work alone.
B. Plan tasks where minimal support is required
While taking stock of the situation from your co-workers, make a list of tasks where you need zero or minimal help. This will help you be more self-sufficient during the holiday season and you can get more work done even where there is no staff around. You can also opt for an option to work from home and stay close to family during the holiday season.
While billable projects are a priority for the organisation, if the project is not billing during this period, it would be better to close up the office. Keeping the office running when most project resources have taken off can result in unnecessary expenses. Therefore, it makes better sense to close business during this season. But this situation may be well-suited for small business owners. Closing down may not be an option for larger organisations, but you can use your limited resources to complete non-billable activities.
C. Maintain communication with stakeholders
With a clear idea of the work to be done and resources at hand, make sure you communicate your plans to clients and other stakeholders well in advance. You may make some changes in the projects based on resource availability, such as putting new staff in an existing project. Such changes in the project resource management plan need to be communicated to the client and senior stakeholders, irrespective of whether they are on holiday or not.
If you have approved leaves for your team members during the holiday season, it is fair to inform your client about some potential delays that may happen. You can also ask your team to crunch in more hours before their leaves if there are urgent deliverables to be met. This will avoid any awkward confrontations in the future and still manage to retain the trust of your employees.
D. Try to keep the workload light
A great part of project planning during the holiday season would involve keeping a light workload during this time. Plan your projects in such a way that a major part of the work is completed before the start of the season. This will ensure that the deliverables due after the holiday season are still on time.
Also, do remember that Thanksgiving, Christmas, and New Year are times for celebration and enjoyment for everyone. While some of your employees can be choosing to work during the season, try to be generous and keep the workload light for them. Avoid high-stress situations during these times. You may offer earlier check-out times or plan for some team activities during this period.
E. Make a note of your team's holiday plans
Keeping in mind your team's leave record before the holiday season is crucial. But it can be easily overlooked or forgotten about, given that everyone's mind would be on the holiday ahead and accompanying festivities. With multiple projects to manage, it can be easy to miss when your employees are going on leave. For a smooth transition into the holiday season, you can make some changes in the way you manage resources.
Take note of the time and duration of the leaves, along with the work assigned. A project scheduling tool with a calendar may come in handy in this regard. Similarly, for the senior management, get important approvals out of the way before they go on holiday. Similarly, plan for critical work before or after the holiday period when you have your complete team with you. If the company is planning performance appraisals during this time period, make sure you let your resources know beforehand, so that they can make themselves available.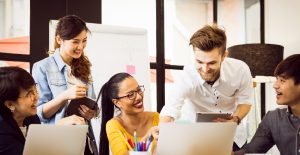 2. Resource planning in project management
The main issues faced by project managers during this time is the delivery of tasks, client service, and to maintain the optimum utilisation and revenue from all resources. An enterprise resource planning software can help you best in this regard. Whether you have one project, or you're handling a complete portfolio, using the tool helps keep your projects on track.
With a clear view of your employee allocations and availability in the resource planner, you can make sure that they have optimum utilisation. Business analytics reports can be really insightful and help you decide the future course of action for your projects. You or your employees can mark their leaves on the tool, which is communicated instantly through real-time updates.
The holiday season is a time to be thankful for the year that went by. Similarly, you should be thankful for your employees, who work hard for you all year round. With a little bit of compassion, understanding and careful planning, you can make sure that your projects are delivered on time without one disgruntled employee!